digital garden
What is a Digital Garden?
A digital garden is a style of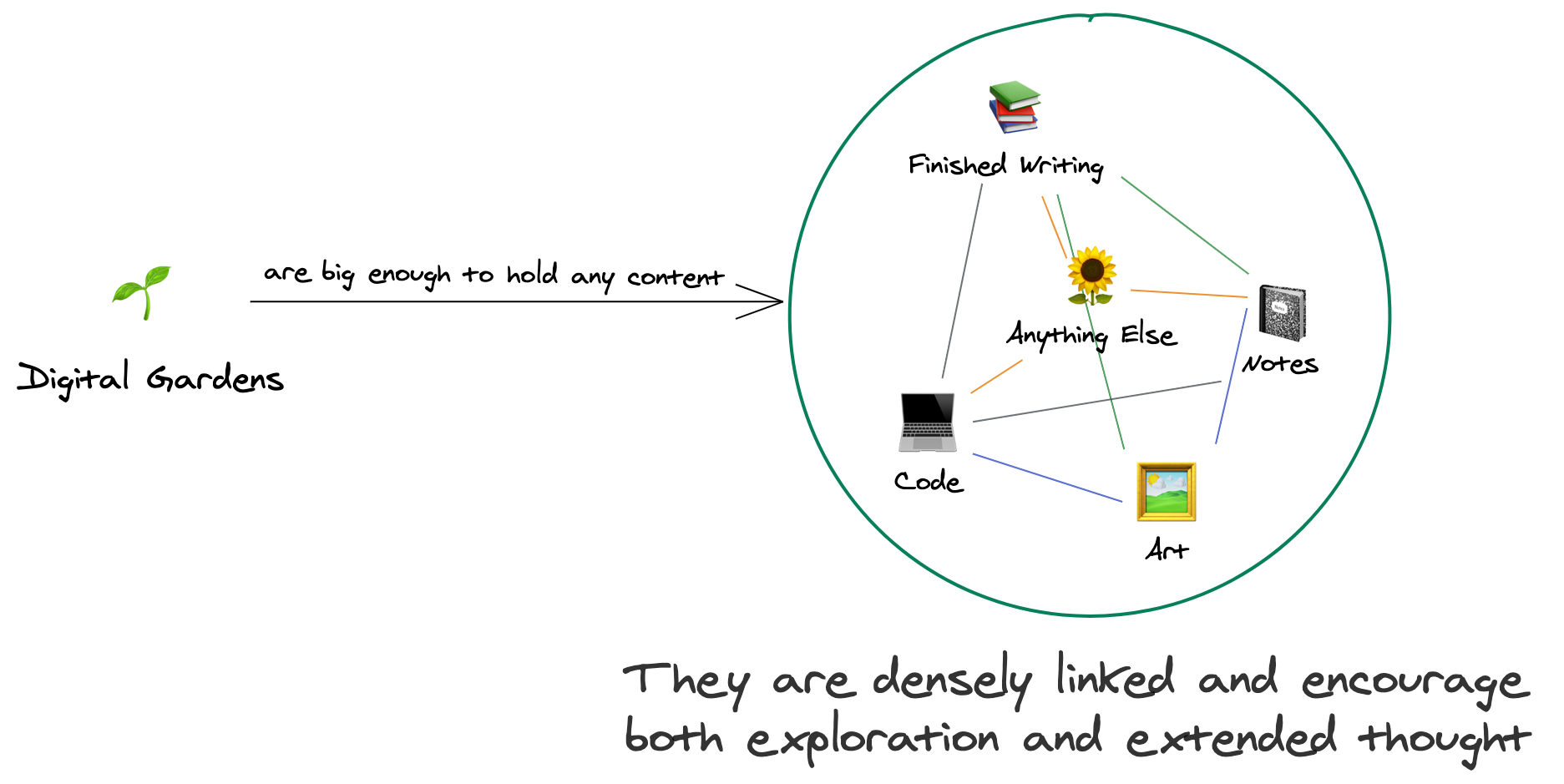 One of the concepts I've been thinking a lot about as I've designed my website is of a digital garden. A lot of the way we consume content online is linear - your twitter timeline is a great example of that. The advantage is that it's fast and easy; all you have to do is scroll.
The disadvantage is that it's not made to cultivate ideas. See something you like? You better save it someplace else or hope that you remember to follow up. Want to develop the idea. You can tweet about it, think about it, or write about it but where do you store those thoughts?
Websites have the potential to be these places. Curated spaces where you store and develop thoughts. Places that you organize so that they can be viewed from multiple angles or wandered around, much like a garden would be.
How my Website is Like a Digital Garden
I added a
I've also developed curated pages like my
Inspiration
Referenced in